Day Zero Security Ltd
Day Zero Security picked Endpoint Protector to be their DLP and MDM recommendation for SMBs and Enterprises.
Day Zero Security is a security consultancy based on the Staffordshire / Cheshire border providing security solutions and services to both companies and residential clients.

Formed in 2005 and incorporated as a Limited company in February 2006, their client portfolio stretches from Local Government, Police and Fire Services to Universities and Private business.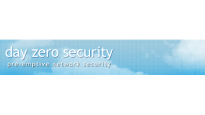 The Decision
Diversifying the product portfolio is always a difficult decision to make. Companies usually weigh carefully both products and vendors to make sure they receive the proper attention and support. Day Zero Security found that CoSoSys accomplish their requirements and represent a good pillar for business growth.
Previously the reseller sold DeviceLock Enterprise for DLP and had no MDM solution in the portfolio. Being aware of the BYOD importance and the increased use of Smartphones and tablets, Day Zero considered the MDM module as the missing piece in their product range. Practically, they saw Endpoint Protector as an opportunity to pitch at different levels because of the modular pricing and the complementary solutions it provides.
Why Endpoint Protector?
Easy to use
Appealing upcoming features
Addresses the current market needs
CoSoSys Channel Strategy
Day Zero Security found CoSoSys solutions through Softek, UK distributor for Endpoint Protector. In a matter of days, the reseller was up to date with the products' capabilities, with the commercial conditions and the business model.

According to Richard Bennison, Day Zero Security Managing Director, the experience in dealing with CoSoSys and Softek has been excellent since they have started the collaboration. "The initial certification training was top notch. Also, pre and post sales for pricing and technical comparisons with other solutions which were offered to us made a compelling argument in choosing CoSoSys as our DLP & MDM vendor", he added.

CosoSys are fully dedicated to develop strong a relationship with Day Zero Security based on mutual trust, win-win strategies and a rich portfolio of data security features.
Technically, I have no concerns selling the CoSoSys solution as a port lockdown and DLP solution and, as the MDM piece expands to include all smartphone OSes, it should stand well against more expensive solutions like MobileIron, etc.
Richard Bennison
Managing Director at Day Zero Security Ltd.