Artı Uç
Leading consulting company for Electrical Design protects sensitive data with My Endpoint Protector.
Artı Uç is an Electrical Design company in Turkey which delivers engineering and consultancy services in Electricity generation and distribution systems, industrial systems, area research and feasibility.
Their main services are Engineering Services (Primer design, Short circuit calculation, Grounding system design and calculation, Project acceptance and approval works) and Consultancy Services (Project control, Area research, Project development, Reporting, Preparation of technical specification Attendance to meetings and acceptance tests).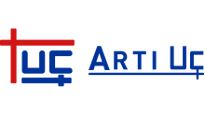 The Challenge
Engineering companies heavily rely on their intellectual property (IP) and know-how. If lost or leaked, data can end up in competitors hands, endangering their position on the market. For Artı Uç the risk was represented by sensitive file uploads to online applications and transfers to removable devices, as well as the sensitive data residing on mobile devices, with no control from the IT department.
Why My Endpoint Protector?
Best solution for the BYOD and DLP policy
Strong Device Control and Content Aware Protection features
Ease of installation
Great support services
The Solution
Artı Uç evaluated My Endpoint and chose to implement the full DLP and MDM solution, to take advantage of the complementary features and to protect all their workstations, computers, and mobile devices. The Device Control feature helped them to control all the device activity inside the network from a simple Web interface for a safer working environment. The Content Aware Protection feature addresses the risk of data leakage through file uploads to the cloud through different content filters offering them detailed control over sensitive data leaving the company's network. Additionally, the MDM module helps them secure data on iOS and Android mobile devices.

"We opted for My Endpoint Protector from all the solutions we tried so far because it best suited our needs. We consider that the control panel is useful and we can control everything with My Endpoint Protector which is very important to us," said Umut Çetin, Company Director of Artı Uç.

My Endpoint Protector rating on a scale from 1 to 5 (one being "poor" and five being "excellent"), was 4.4 in average, with the highest points offered for features, easy of installation, support and updates and availability of staff when calling or asking for assistance. The IT Manager was very pleased with our support team because of the fast information process and quick responses.
We opted for My Endpoint Protector from all the solutions we tried so far because it best suited our needs
Umut Çetin
Company Director Artı Uç